Let me just say Elsa's
blog
may be one of my absolute favorites! She has thee cutest style, a fabulous job, and an adorable husband. I am pretty sure she blog's for Elle but I am not quite positive because everything on her page is in Swedish because she lives in Sweden! Awesome right? I love seeing what fashionable girls around the world wear. From what I have gathered from Google translate (very helpful little tool) is that for a while Elsa worked at an upscale vintage store, which explains all of her pretty dresses! I am seriously jealous of her collection, all frilly and dainty, perfect for a fashionable girl on the town.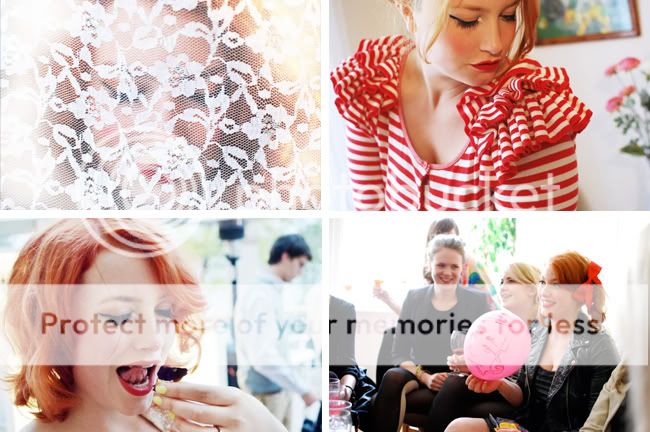 Not only can Elsa wear a dress, but I absolutely adore the silhouette she usually goes with. A-Line has always been my personal cup of tea. It is well suited for my height and body shape and is also super lady like which I love. Elsa also pairs most of her dresses with some fabulous shoes, she def has a closet I would love to raid! Most of them are heels or wedges which of course look great with dresses, the whole elongating the leg action is always something us girls welcome. I only put up a few of the many photos from Elsa's
blog
I encourage you to check it out for the rest it is def a must read!